2.5: classes/section
Here you can see class list, search for a particular class, edit a class details and add a new class.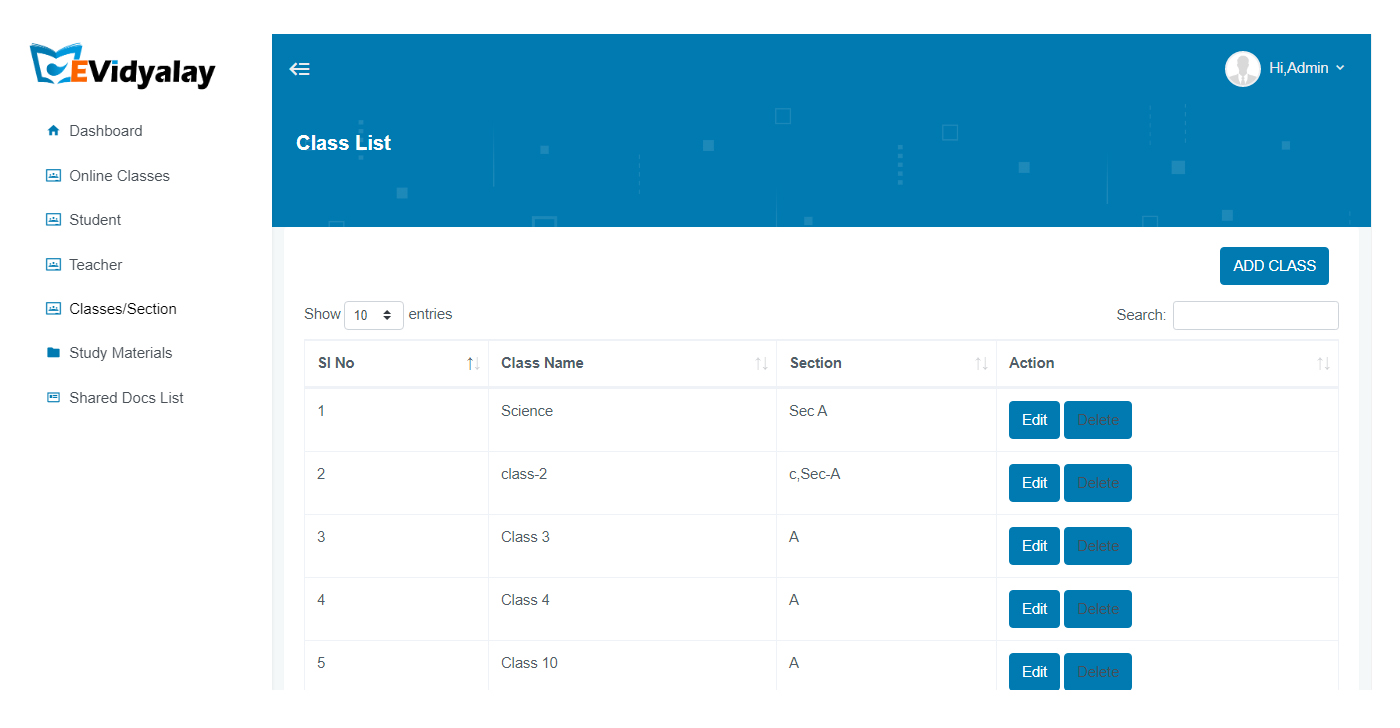 First click on the classes/section link on the left side of dashboard page ,then user can see all the class name and section when user can add the new class then click the add class button.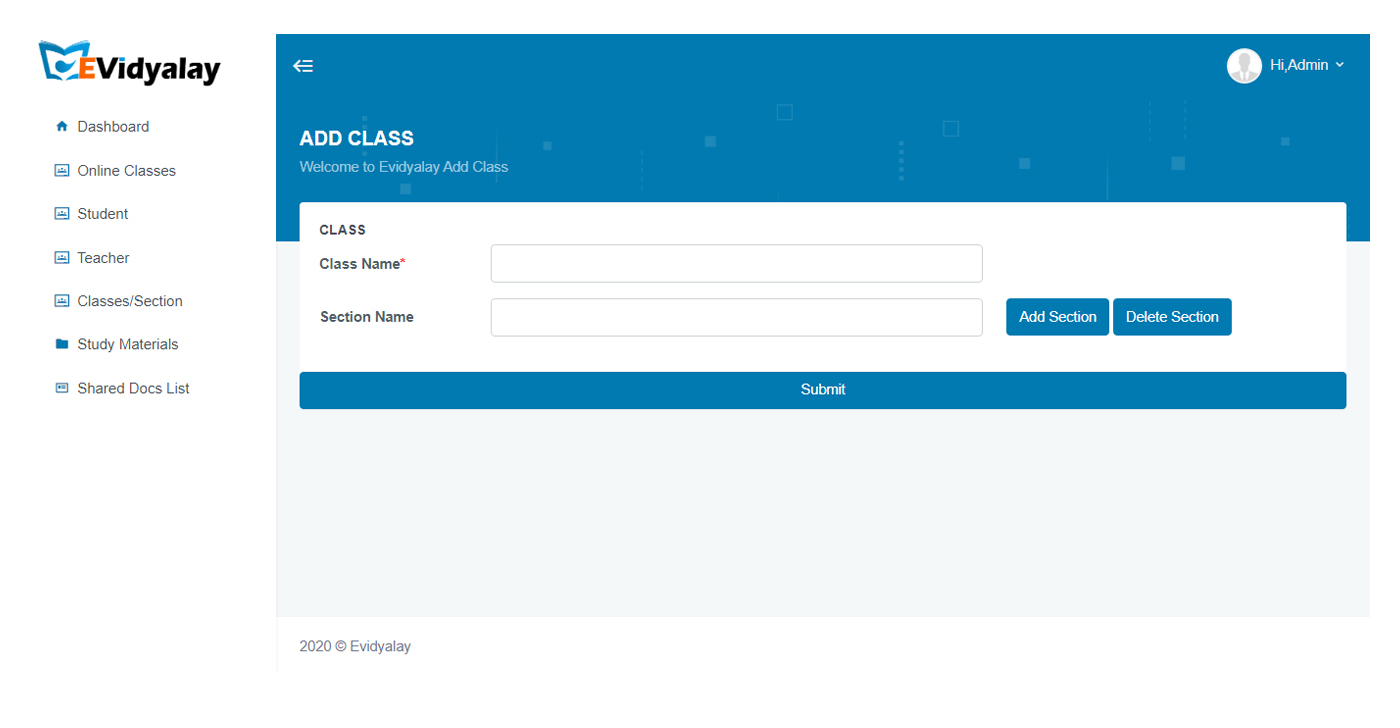 Give the class name and section name , then click on the submit button.
2.6: study material
Here you can upload a new study material as well as edit and delete a existing material.
Process- To add a new study material
1st give a Folder Name then click on Add Folder.
2nd Write the Folder Name in Title Section, then choose a file and submit.
Now check in resource list a new study material is added there in resource list.